Pool Construction Process
Building Custom Pools & Spas in Providence, Newport & Westerly
The pool construction process can be daunting if you don't know what to expect. At Pools By Richard, we keep you informed through every step while personally ensuring that each phase is completed to the high standards you deserve.
Staking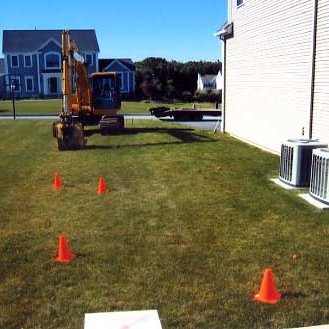 On location for a new pool and separate spa – starting to prepare for excavation.
Excavation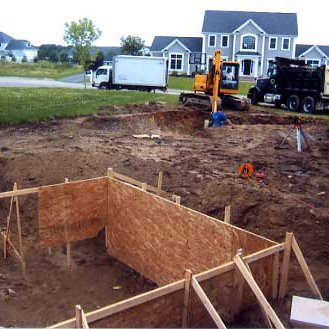 Digging and setting forms for the spa are underway.
Steel & Plumbing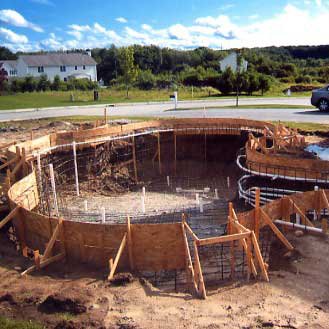 Reinforcing steel rebar, forms for the gunite pool, and plumbing are being completed.
Pool Gunite Shell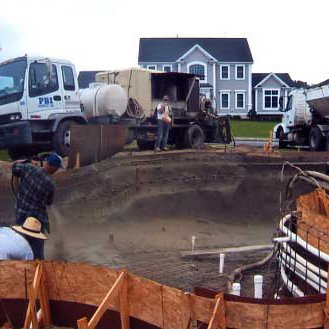 High-pressure sprayed gunite is applied to form the pool shell.
Spa Gunite Shell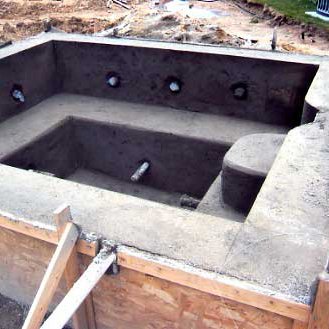 Spa gunite interior is completed and rough troweled.
Stonework & Pavers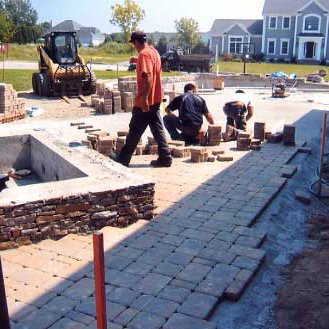 Paver deck during installation and stone finish on the spa exterior walls.
Detail Deck Wall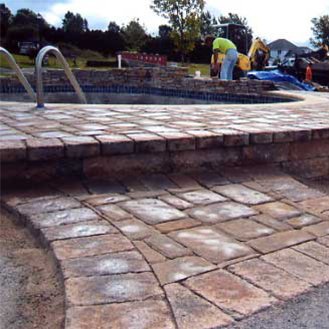 A raised bond beam is constructed above the tile line on deep end of pool.
Spa Finish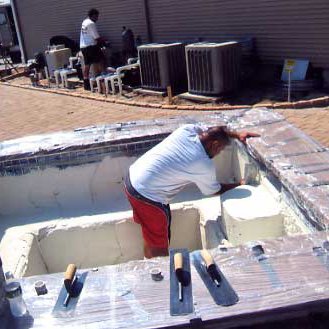 Spa interior finish is applied with waterline tile already in place.
Pool Finish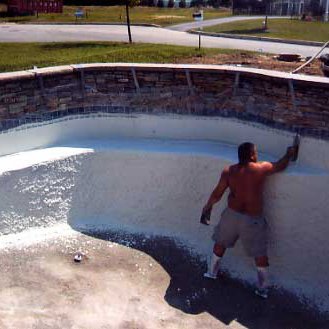 Pool interior finish is being applied and hand troweled.
Pool Interior Complete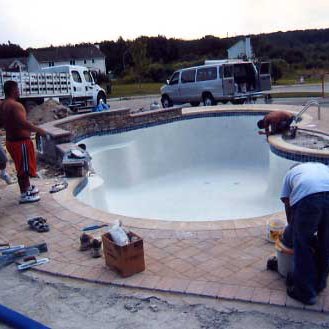 Finishing touches on the pool interior surface.
Fire Pit and Spa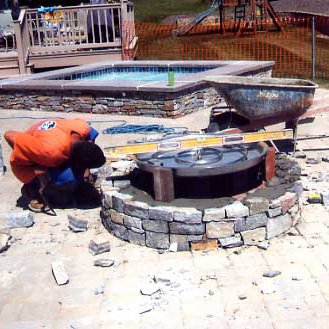 Outdoor fire pit during construction. Spa is completed and filled with water.
Patio Features Complete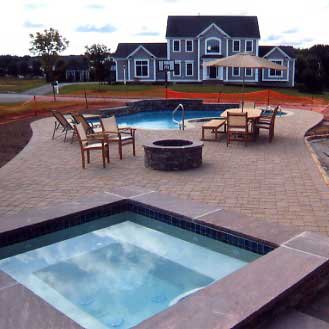 Pool, fire pit, spa and deck awaiting fence and landscaping.
Privacy Wall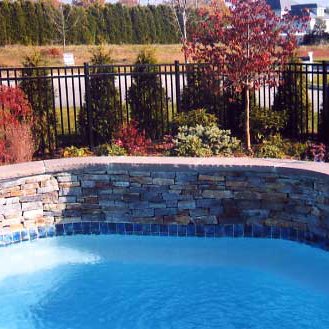 Raised bond beam detail view.
Completed Pool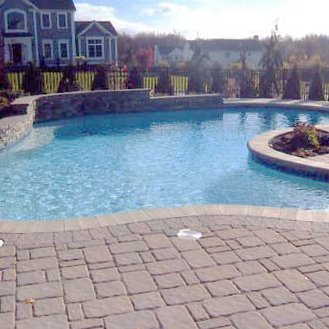 Finished pool with fence and landscaping in place.
Enjoy!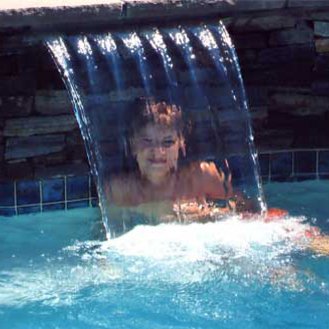 Pure enjoyment and adventure including fun under a Jandy Sheer Descent waterfall feature.